News Archive
Neighbourhood Empowerment Team (NET)
The Neighbourhood Empowerment Team is a partnership between the City of Edmonton, the Edmonton Police Service, The Family Centre and United Way of the Alberta Capital Region. There are six teams which are geographically based out of Edmonton Police divisions. The main focus of the work is to identify recurring situations which affect the perceptions or realities of a community's safety and which would benefit from proactive and preventative interventions. We coordinate and mobilize relevant resources and work with the community to address factors which may be contributing to the situation. We are keenly interested in working collaboratively with stakeholders and community members to ensure we connect the appropriate services to each issue, customizing the approach. Please feel free to contact Connie Marciniuk, Community Safety Liaison with the City of Edmonton with concerns that you may have. Connie.marciniuk@edmonton.ca or 780-975-3921.
2017 BQ Classic Basketball Tournament
Sign up for our 3 on 3 Basketball Tournament hosted by Alley Hoop to help raise money for the Blue Quill community basketball courts.
The tournament takes place on June 24th & June 25th. Funds raised will go towards improving the Blue Quill community basketball courts by reinvesting the proceeds to things like the resurfacing the court floor, installing new backboards, breakaway rims, chain nets and fence repair.
We will have music, photographers and a videographer around taking in all the action!
So come out and bring your A game!
For more information, or to sign up, please go to www.bluequillclassic.ca.
Tournaments This Weekend!
This Saturday June 24, Blue Quill will be hosting a provincial tennis tournament and a large basketball tournament. Feel free to drop by to enjoy some top notch tennis - top ranked tennis juniors from across Alberta will be playing on the courts. The tennis runs from 9:00-5:00, likely starting to wind down around 4:00.
In addition, the Blue Quill Classic basketball tournament will also be occurring on Saturday, on Blue Quill's newly resurfaced basketball courts, and should offer refreshments and great matches to enjoy.
Senior's Pancake Breakfast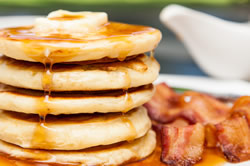 Celebrate Seniors Week with a free Senior's Pancake Breakfast on Tuesday, June 6 from 9 - 11 am. The event will be hosted at the Blue Quill Community Center (11304 - 25 Ave). Sausages, pancakes, juice and coffee are sponsored by the Southwest Edmonton Seniors Association (SWESA), Southwest Area Council (SWAC) and your Southwest community leagues.
Email Carol or call 780-434-7558 for additional information.
BQCL Garage Sale
Join us at our annual BLUE QUILL COMMUNITY GARAGE SALE
Saturday, May 6, 2017
10 AM to 3 PM
11304- 25 Ave
We will have a variety of pre-loved goods for sale. There is sure to be something for everyone!
Spring cleaning? Rent a table for $30. Call 780-438-3366 or bqcladmin@bqcl.org.