News Archive
Meet Dr. Christopher Lyddell, Rheumatologist
Blue Quill Community League welcomes Dr. Christopher Lyddell MB. Ch.C(UCT), DA(SA), FCP(SA) Rheumatologist.
When: Wednesday, March 22, 2017 11:30am
Where: 11304-25 Avenue
Please join us to meet and consult with Rheumatologist, Dr. Lyddell at this free event.
2017 Outdoor Soccer Registration
Registration for outdoor soccer 2017 will be held on Wednesday, Feb 15 from 6 - 9pm and Saturday, Feb 25 from 10am - 1pm. Please visit our soccer page for information on fees and requirements.
Blue Quill Playschool Open House & Registration
Registrations for 2017/2018 start with our Open House on February 8th from 6:30-8pm. Please visit our website or email our registrar for more info.
Music Class - Age 2 ½ to 4
An exciting and innovative pre-school music & movement program, Sunrise is a parented music class tailored to the child's level of development.
Teddy Bears help teach rhythms and puppet friends Buzz, Buddy, and Mellow guide the music instruction with singing and ear training. Totally child-centered, Sunrise includes stories, songs, and games.
Our goal? That your child achieves a satisfying level of engagement and success!
Blue Quill Community League offers the same class 4 times a week.
Tuesday and Thursday class times:
January 10 – March 14, 2017 @ 9:45AM-10:45AM
January 10 – March 14, 2017 @ 11:00AM-12:00PM
January 12 – March 16, 2017 @ 9:45AM-10:45AM
January 12 – March 16, 2017 @ 11:00AM-12:00PM
Class Tuition: $20/week for 10 weeks (includes all materials).
For more information, please check out my website at https://www.myc.com/members/abeulshausen/.
Amica Beulshausen, ARCT
Ukrainian New Year's Celebration!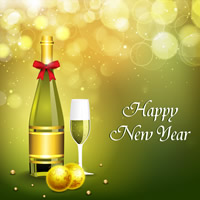 Blue Quill Community League invites you to our 2nd UKRAINIAN NEW YEAR'S CELEBRATION!
When: Saturday, January 14, 2017
Where: 11304-25 Avenue
Dinner: 6 pm
Entertainment: 8 pm, the Kupalo Dance Ensemble
Family Dance: 9 PM
Tickets $30 per person/ $35 at the door.
Children 12 and under $15
Contact Kathryn at 780-438-3366 or bqcladmin@bqcl.org.